Website Design & Hosting Services
Suffolk Website Designer Mdsign can help you build your website and online presence – whatever the size of your business you will receive the same level of care and expertise from start to finish.
Hawkedon Queen
The Hawkedon Queen Pub website redesign
"Maria is willing to go the extra mile, research new ideas or issues, often spots issues and contacts you ahead of time and is always available to help. We have worked together with Maria for over a decade and would strongly recommend her services..."
Barrow Benefice
The Barrow Benefice website redesign
"Maria has been a most amazing person; she is so professional and creative in her work which for our churches, was to totally revamp our website. She went above and beyond our expectations – keen to perfect everything she did, to learn and understand more about us so that she could make our website authentic, exciting and eye-catching..."
Pen Hill
New website for Pen Hill Holidays
"Maria is very knowledgeable in her field, I cannot stress enough the care she puts into her work, she goes above & beyond to get the right feel & frontage for the business, her suggestions & ideas in helping to get the best search results and the time she painstakingly adds to getting it right is a credit to her..."
why choose mdsign?
THE SERVICES
Introducing Mdsign, the complete website migration and design solution that breathes new life into your online presence.
With expertise in design and development, we transform your website to surpass expectations. From restructuring content to refreshing layouts, we take your vision and make it a digital reality. Our focus is on creating a seamless user experience, ensuring clear navigation and easy access to showcase your services, events or community initiatives.
Every piece of content is created with care and dedication.
Explore our website and discover how Mdsign brings your vision to life.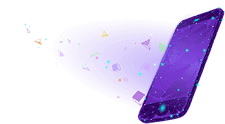 Website Design
A complete website design & hosting service for startups, small and medium businesses
With over 20 years of experience, Mdsign offers a personalized approach to guide you through the entire process of creating your unique website.
We understand the importance of tailoring the website to suit your customers and business. Addressing any concerns or queries you may have, we are dedicated to providing exceptional support along the way.
Take advantage of our free initial consultation, aimed at helping you determine if our partnership will be a good fit.
Our transparent pricing policy ensures that costs will be clearly defined and agreed upon from the beginning, allowing you to maintain control without any unexpected surprises.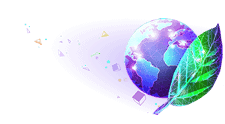 Domain, Hosting & Email
We offer comprehensive services for Domain Names, Hosting, and Email
We can assist you in choosing and registering the perfect domain name for your business. If you already have a domain, we can seamlessly manage its transfer for you.
Our UK based hosting services offer exceptional value, reliability, and speed. Optimized for WordPress. Powered by 100% renewable energy, ensuring a sustainable and eco-friendly solution. We take care of ongoing maintenance and security, allowing you to focus on running your business with peace of mind.
Additionally, we provide branded email hosting options to further enhance your online presence. Trust us to handle all your website needs, backed by our expertise and dedication.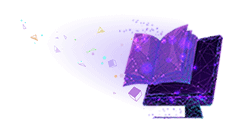 Updating Your Content
We put the tools in your hands to update your website content using an easy online system
We provide the tools you need to effortlessly update your content and help your website continue to grow. Our personalized training, tailored to your pace and needs, ensures that you feel confident in managing your website with ease. Our clear instructions containing user-friendly screenshots complement your learning experience. 
Plus we are just a call or email away, ready to assist you.
If you prefer, we are more than happy to handle the updates for you, allowing you to focus on other aspects of your business.
Choose Mdsign and experience the seamless website management that sets us apart.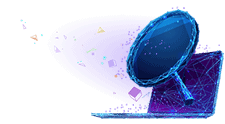 Search Engine Optimisation
Our websites are built and optimised for search engines
Search engine optimization (SEO) is integrated into the development of your website. By optimizing your website right from the start, you can ensure improved visibility on search engines like Google.
Additionally, we provide you with the necessary tools to enhance your search results in the future, should you choose to do so.
In today's highly competitive online landscape, it's crucial to consider how search engines perceive your website. An optimized website not only assists your online presence but also boosts its effectiveness.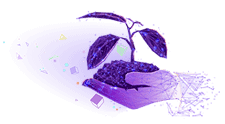 Support
You can expect professional, reliable and easy to understand support throughout the lifetime of your website
From registering your domain name to publishing your website and getting it listed in the search results, we will guide you every step of the way.
We ensure the creation of your website is straightforward and achievable and aim to ensure you feel confident we are there to provide help and support.
Using our content management system is a breeze but you can call on us any time you need extra guidance.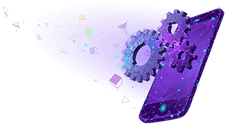 Website Redesign & Analysis
Looking for a fresh design and enhanced functionality?
We specialise in thoroughly analyzing and revamping your existing website to determine its strengths and weaknesses.
Serving as a digital platform that showcases your services and products, your website should align perfectly with your business objectives and cater to your customers' needs.
Our expert guidance will assist you in achieving the desired look and feel, ensuring that you attain the exceptional results you're aiming for.
Trust Mdsign to elevate your online presence and take your website to new heights of success.
What Our Customers Say
Testimonials

exceptional from start to finish
"Yet again Mdsign has created a fantastic website for us! This is the second website that Maria has designed for United Network Technologies and I would highly recommend her."
UnitedNet Connect

I can only report good things
"Having had two websites constructed by Maria at Mdsign over the last eight years, this is the easiest testimonial I have ever had to write as I can only report good things."
Simon Kimber Cars

"Right from the start Maria grasped what we were looking for in a new website and came up with some brilliant ideas… Maria really did take all the hassle out of producing a new website for us."
Baytree Bathrooms

"Her creativity, tireless attention to detail and her ability to understand my work and my personality has created a website that has exceeded my expectations."
Jayne Pope, Artist